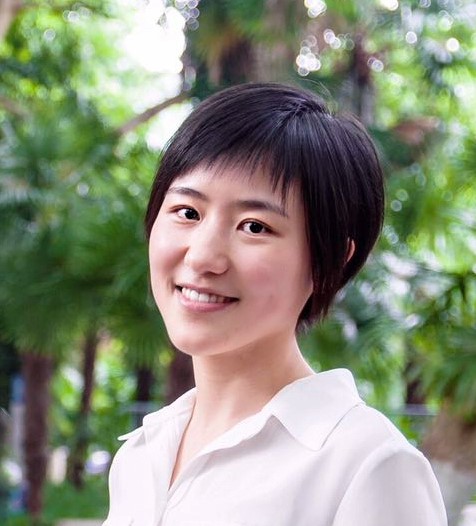 林俊,博士,副研究员。2014年毕业于中国科学技术大学生命科学学院,获得理学博士学位。2014-2016年在微尺度物质科学国家实验室从事博士后研究;2016-2019年任中国科学技术大学生命学院特任副研究员,主要从事纳米材料的特殊生物学效应及应用研究。2019年至今,任中国科学技术大学生命科学与医学部副研究员,主要从事疾病的单细胞组学研究。相关成果发表在Autophagy、Nature communications、Small、Biomaterials等学术期刊。并获得国家自然科学青年基金资助及中国博士后基金面上资助和特别资助,国家自然科学面上基金资助。
主要研究兴趣:
1)单细胞多组学研究肿瘤微环境特征;
2)纳米材料的特殊生物学效应及应用研究;
3)单细胞组学研究疾病状态下单核/巨噬细胞特征及靶向治疗。
近期代表论文:
1) Chuang Guo*, Bin Li*, Huan Ma, Xiaofang Wang, Pengfei Cai, Qiaoni Yu, Lin Zhu, Liying Jin, Chen Jiang, Jingwen Fang, Qian Liu, Dandan Zong, Wen Zhang, Yichen Lu, Kun Li, Xuyuan Gao, Binqing Fu, Lianxin Liu, Xiaoling Ma, Jianping Weng, Haiming Wei, Tengchuan Jin#, Jun Lin#, Kun Qu#. Single-cell analysis of two severe COVID-19 patients reveals a monocyte-associated and tocilizumab-responding cytokine storm. Nature Communications. 11(1):3924(2020).
2) Qian Liu*, Lisa C. Zaba*, Ansuman T. Satpathy, Michelle Longmire, Wen Zhang, Kun Li, Jeffrey Granja, Chuang Guo, Jun Lin, Rui Li, Karen Tolentino, Gabriela Kania, Oliver Distler, David Fiorentino, Lorinda Chung, Kun Qu#, Howard Y. Chang#. Chromatin accessibility landscapes of skin cells in systemic sclerosis nominate dendritic cells in disease pathogenesis, Nature Communications. 11(1):5843(2020).
3) Bin Li*, Young Li*, Kun Li, Lianbang Zhu, Qiaoni Yu, Pengfei Cai, Jingwen Fang, Wen Zhang, Pengcheng Du, Chen Jiang, Jun Lin, Kun Qu#. APEC: an accesson-based method for single-cell chromatin accessibility analysis, Genome Biology. 21(1):116(2020).
4) Atheer Hameid Odda#, Youcui Xu#, Jun Lin*, Gang Wang, Naseeb Ullah, Akif Zeb, Kuang Liang, Longping Wen*, Anwu Xu*. Plasmonic MoO 3−x nanoparticles incorporated in Prussian blue frameworks exhibit highly efficient dual photothermal/photodynamic therapy. Journal of Materials Chemistry B. 7(12): 2032-2042 (2019)
5) Jun Lin#, Yiming Liu#, Hao Wu, Zhihai Huang, Jingfan Ma, Chang Guo, Feng Gao, Peipei Jin, Pengfei Wei, Yunjiao Zhang, Liu Liu, Rui Zhang, Longxin Qiu*, Ning Gu*, and Longping Wen*. Key Role of TFEB Nucleus Translocation for Silver Nanoparticle-induced Cyto-protective Autophagy. Small, 14(13):1703711 (2018)
6) Jun Lin#, Shan-shan Shi#, Ji-qian Zhang, Yun-jiao Zhang, Li Zhang, Yun Liu, Peipei Jin, Pengfei Wei, Ronghua Shi*, Wei Zhou*, Longping Wen*. Giant cellular vacuoles induced by rare earth oxide nanoparticles are abnormally enlarged endo/lysosomes and promote mTOR-dependent TFEB nucleus translocation. Small, 12(41): 5759–5768 (2016)
7) Yun-Jun Xu#, Jun Lin#, Yang Lu, Shengliang Zhong, Lei Wang, Liang Dong, Yadong Wu, Jun Peng, Li Zhang, Xiao-Feng Pan, Wei Zhou, Yang Zhao, LongPing Wen* and Shuhong Yu*. Lanthanide co-doped paramagnetic spindle-like mesocrystals for imaging and autophagy induction. Nanoscale, 8: 13399-13406 (2016)
8) Jun Lin, Zhihai Huang, Hao Wu, Peipei Jin, Pengfei Wei, Yunjiao Zhang, Wei Zhou, Fang Zheng, Jiqian zhang, Jing Xu, Yi Hu, Ning Gu* and Longping Wen*. Inhibition of Autophagy Enhances Anti-cancer Activity of Silver Nanoparticles. Autophagy, 10(11): 2006-2020 (2014)
联系方式:
TEL: +86-551-63602270
e-mail: linjun7@ustc.edu.cn
实验室主页:http://qulab.ustc.edu.cn/