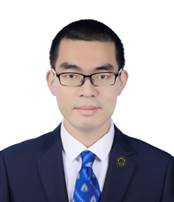 刘森泉,特任副研究员。2017年毕业于浙江大学医学院,获得博士学位。2017-2020年于美国约翰斯·霍普金斯大学医学院进行博士后训练,2020年9月加入中国科学技术大学生命科学与医学部程临钊教授课题组。
奖励荣誉
2010 国家奖学金、创新创业奖学金、学术研究优秀一等奖学金
2011 浙江省优秀毕业生、浙江大学"求是荣誉"奖章
2015、2016 浙江大学一等奖学金
2019 优秀博士后基金,马里兰州干细胞研究基金会
2020 STEM CELLS杂志年度唯一Young Investigator Award
主要研究兴趣
1. 工程化外泌体的开发与生物学应用探索;
2. 红系祖细胞的体外扩增和分化成熟的调控机制研究。
代表性论文(*共同第一作者;#共同通讯作者)
1. Zheng Han*, Senquan Liu*, Yigang Pei*, Zheng Ding, Yuguo Li, Xinge Wang, Daqian Zhan, Shuli Xia, Tom Driedonks, Kenneth W Witwer, Robert G Weiss, Peter C M van Zijl, Jeff W M Bulte, Linzhao Cheng#, Guanshu Liu#. Highly efficient magnetic labelling allows MRI tracking of the homing of stem cell-derived extracellular vesicles following systemic delivery. Journal of Extracellular Vesicles. 2021 Jan;10(3):e12054.
2. Senquan Liu*, Mengyao Wu*, Moira Lancelot, Jiusheng Deng, Yongxing Gao, John D Roback#, Tong Chen#, Linzhao Cheng#. BMI1 enables extensive expansion of functional erythroblasts from human peripheral blood mononuclear cells. Molecular Therapy. 2021 May 5;29(5):1918-1932.
3. Senquan Liu*, Vasiliki Mahairaki*, Hao Bai, Zheng Ding, Jiaxin Li, Kenneth W Witwer, Linzhao Cheng#. Highly Purified Human Extracellular Vesicles Produced by Stem Cells Alleviate Aging Cellular Phenotypes of Senescent Human Cells. Stem Cells. 2019 Jun;37(6):779-790.
4. Senquan Liu*, Zhaohui Ye*, Yongxing Gao, Chaoxia He, Donna W Williams, Alison Moliterno, Jerry Spivak, He Huang#, Linzhao Cheng#. Generation of human iPSCs from an essential thrombocythemia patient carrying a V501L mutation in the MPL gene. Stem Cell Research. 2017 Jan; 18:57–59.
5. Senquan Liu, Yulin Xu, Zijing Zhou, Bo Feng#, He Huang#. Progress and challenges in generating functional hematopoietic stem/progenitor cells from human pluripotent stem cells. Cytotherapy. 2015 Apr; 17(4):344-58.
联系方式
合肥市黄山路443号中国科学技术大学生医部附楼801F
Tel: 0551-63603287
Email: liusenquan1988@ustc.edu.cn