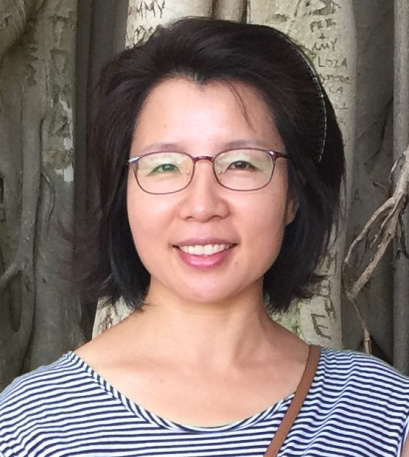 中国科学技术大学 教授 博士生导师,国家基金委杰出青年基金获得者,主要从事肿瘤微环境与肿瘤细胞代谢、肿瘤转移的调控机制以及抗肿瘤药物的研发等相关研究。已发表SCI论文70余篇,研究成果发表于Nature Cancer, Cell Metabolism, Nature Metabolism, Cell Research, Cancer Research等重要期刊上。担任安徽省生物工程学会副理事长、中国抗癌协会肿瘤代谢专业委员会常委、中国细胞生物学学会细胞信号转导分会委员、安徽省药学会精准药物治疗专委会常委及副主委等。承担中科院先导项目、国家重大研究计划蛋白质专项及国家自然科学基金委重点、重大项目等。
主要研究兴趣:

1. 肿瘤微环境与肿瘤代谢
2. 肿瘤转移的分子机制研究
3. 表观遗传学与肿瘤发生发展
4. 新型抗肿瘤药物的筛选和研发
代表性论文(*通讯作者):
Wang T, Zhou Y, Zhou Z, Zhang P, Yan R, Sun L, Ma W, Zhang T, Shen S, Liu H, Lu H, Ye L, Feng J, Chen Z, Zhong X, Wu G, Cai Y, Jia W, Gao P*, Zhang H*. Secreted protease PRSS35 suppresses hepatocellular carcinoma by disabling CXCL2-mediated neutrophil extracellular traps. Nature Communications 2023 Mar 18;14(1):1513.

Feng J, Lu H, Ma W, Tian W, Lu Z, Yang H, Cai Y, Cai P, Sun Y, Zhou Z, Feng J, Deng J, Shu Y, Qu K, Jia W*, Gao P*, Zhang H*. Genome-wide CRISPR screen identifies synthetic lethality between DOCK1 inhibition and metformin in liver cancer. Protein Cell 2022 Nov;13(11):825-841

Zhang T, Sun L, Hao Y, Suo C, Shen S, Wei H, Ma W, Zhang P, Wang T, Gu X, Li S, Chen Z, Yan R, Zhang Y, Cai Y, Zhou R, Jia W, Huang F, Gao P*, Zhang H*. ENO1 suppresses cancer cell ferroptosis by degrading the mRNA of iron regulatory protein 1. Nature Cancer 2022 Jan;3(1):75-89

Liu Z, Sun L, Cai Y, Shen S, Zhang T, Wang N, Wu G, Ma W, Li ST, Suo C, Hao Y, Jia WD, Semenza GL, Gao P*, Zhang H*. Hypoxia-induced suppression of alternative splicing of MBD2 promotes breast cancer metastasis via activation of FZD1. Cancer Research 2021 Mar 1;81(5):1265-1278.

Li ST, Huang D, Shen S, Cai Y, Xing S, Wu G, Jiang Z, Hao Y, Yuan M, Wang N, Zhu L, Yan R, Yang D, Wang L, Liu Z, Hu X, Zhou R, Qu K, Li A, Duan X*, Zhang H*, Gao P*. Myc-mediated SDHA acetylation triggers epigenetic regulation of gene expression and tumorigenesis. Nature Metabolism 2020 March 16; 2:256-269.

Xing S, Li Z, Ma W, He X, Shen S, Wei H, Li ST, Shu Y, Sun L, Zhong X, Huangfu Y, Su L, Feng J, Zhang X, Gao P, Jia WD*, Zhang H*. DIS3L2 promotes progression of hepatocellular carcinoma via hnRNPU-mediated alternative splicing. Cancer Research 2019 Oct 1;79(19):4923-4936.

Huang D#, Li T#, Wang L, Zhang L, Yan R, Kui Li, Xing S, Wu G, Hu L, Jia W, Lin S, Dang CV, Song L*, Gao P*, Zhang H*. Hepatocellular carcinoma redirects to ketolysis for progression under nutrition stress. Cell Research 2016 Sep 20. 26(10), 1112-1130.
招生招聘:本实验室现招聘博士后,热忱欢迎对本实验室研究方向感兴趣的本科生、硕士、博士毕业生。
联系方式:
实验室(生命学院楼448室)电话:63607012;办公室电话:63607131;
E-mail: hzhang22@ustc.edu.cn;
实验室主页(待更新):http://staff.ustc.edu.cn/~hzhang22/