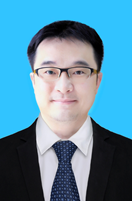 王毅,研究员, 博士生导师。中国科学技术大学生命科学与医学部,基础医学院/附属第一医院(肝胆胰外科),双聘青年杰出人才。微尺度国家研究中心分子医学部/中科院天然免疫与慢性病重点实验室PI,2020年起组建免疫学/化学生物学交叉研究实验室。系列工作以通讯作者发表在EMBO Reports,J. Am. Chem. Soc.等上,以第一/共第一作者发表在Nature、PNAS、Cell Chem Biol、eLife等国际期刊上。主持承担2020,2023年国家自然科学基金面上项目。主持承担合肥综合性国家科学中心大健康研究院遴选项目(创新药物类)等。
一. 学习及工作经历
2009毕业于中国科学技术大学生命科学学院,2014博士毕业于香港大学李嘉诚医学院,获香港特别行政区青年科学家奖。博士联合培养于美国康奈尔大学化学与化学生物系,霍华德休斯医学研究员 HHMI,Hening Lin教授实验室。
2014起,历任香港大学李嘉诚医学院博士后、研究助理教授和高级助理研究员。
2019年,任中山大学附属第一医院,精准医学研究院独立PI。
2020年起,任中国科学技术大学生命科学与医学部,基础医学院/附属第一医院双聘杰出人才研究员。
二. 主要研究方向
运用化学生物学、免疫学和结构生物学等Bio-X多学科交叉技术研究:
1. NK细胞的肿瘤免疫。利用化学生物学技术,设计并应用新型化学分子探针,阐明肿瘤微环境中NK细胞的表观遗传调控机制,并筛选出特异性的抑制剂和激活剂,用于NK细胞的免疫治疗。
2. NK细胞合成免疫学。运用化学生物学技术工程化NK细胞,激活NK细胞,增强其对肿瘤的杀伤能力,为临床治疗提供新途径。
三. 代表性论文
1. Jing Jin#,* Lin Bai#, Dongyao Wang#, Wei Ding, Zhuoxian Cao, Peidong Yan, Yunjia Li, Lulu Xi, Yuxin Wang, Xiaohu Zheng, Haiming Wei, Chen Ding, * Yi Wang *. Sirtuins delactylates Cyclin E2 to prevent hepatocellular carcinoma growth. EMBO Reports, 2023. (Impact Factor: 9.071, In Press)
2. Yunjia Li, Jing Jin,Yi Wang.* SIRT6 Widely Regulates Aging, Immunity, and Cancer. Front. Oncol., 06 April 2022. (Impact Factor: 5.738)
3. Jing Jin, Bin He, Xiaoyu Zhang, Hening Lin, * Yi Wang. * SIRT2 reverses 4-oxononanoyl lysine modification on histones. J. Am. Chem. Soc., 2016, 138 (38), pp 12304–12307. (Impact Factor: 16.383)
4. Yi Wang#, Jing Jin#, Matthew Wai Heng Chung#, Ling Feng, Hongyan Sun, Quan Hao. Identificationof the YEATS domain of GAS41 as a pH-dependent reader of histone succinylation. Proc Natl Acad Sci U S A. 2018, Feb 20. pii: 201717664.
5. Yi Wang, Yi Man Eva Fung, Weizhe Zhang, Bin He, Matthew Wai Heng Chung, Jing Jin, Jing Hu, Hening Lin, Quan Hao. De-acylation Mechanism by SIRT2 Revealed in an Intermediate Structure. Cell Chemical Biology, 2017. 16; 24(3): 339-345.
6. Xiucong Bao#, Yi Wang#, Xin Li#, Xiao-Meng Li#, Zheng Liu, Tangpo Yang, Chi Fat Wong, Jiangwen Zhang, Quan Hao, Xiang David Li. Identification of 'erasers' for lysine crotonylated histone marks using a chemical proteomics approach. eLife. 2014;3: e02999.
7. Hong Jiang#, Saba Khan#, Yi Wang#, Guillaume Charron, Bin He, Carlos Sebastian, Jin tang Du, Ray Kim, Eva Ge, Raul Mostoslavsky, Howard C. Hang, Quan Hao & Hening Lin. SIRT6 regulates TNF-α secretion through hydrolysis of long-chain fatty acyl lysine. Nature. 2013, 496, (110–113).
8. He Huang, Di Zhang, Yi Wang, Mathew Perez-Neut, Zhen Han, Y. George Zheng, Quan Hao & Yingming Zhao. Lysine benzoylation is a histone mark regulated by SIRT2. Nature Communications, 2018, v. 9 n. 1, p. 3374
9. Zhen Tong, Miao Wang, Yi Wang, David D. Kim, Jennifer K. Grenier, Ji Cao, Sushabhan Sadhukhan, Quan Hao, and Hening Lin. SIRT7 is an RNA-activated protein lysine deacylase. ACS Chem. Biol. 2016, DOI: 10.1021/acschembio.6b00954.
10. Yusheng Xie, Jingyan Ge, Haipeng Lei, Bo Peng, Huatang Zhang, Danyang Wang, Sijun Pan, Ganchao Chen, Lanfang Chen, Yi Wang, Quan Hao, Shao Q. Yao, Hongyan Sun. Fluorescent Probes for Single-Step Detection and Proteomic Profiling of Histone Deacetylases. J. Am. Chem. Soc., 2016, 138 (48), pp 15596–15604
11. Zhen Tong, Yi Wang, Xiaoyu Zhang, David D. Kim, Sushabhan Sadhukhan, Quan Hao, Hening Lin*. SIRT7 Is Activated by DNA and Deacetylates Histone H3 in the Chromatin Context. ACS Chem. Biol. 2016, 11, 742−747
12. Shrestha Ghosh, Baohua Liu, Yi Wang, Quan Hao, Zhongjun Zhou. Lamin A Is an Endogenous SIRT6 Activator and Promotes SIRT6-Mediated DNA Repair. Cell report. 2015, 1396–1406
13. Yi Wang, Yong-Xing He, Jiang Yu and Cong-Zhao Zhou*. Cloning, overproduction, purification, crystallization and preliminary X-ray diffraction analysis of yeast glutaredoxin Grx5. Acta Crystallographica Section F, 2009, ISSN 1744-3091
四. 联系方式
欢迎致力于免疫学/化学生物学交叉研究的本科生来本实验室攻读博士学位。实验室长期招聘博士后和科研助理,有意者请将个人简历(包括个人基本信息、教育和工作经历、论文发表及其他成果)发至邮箱:wy83@ustc.edu.cn,联系电话:0551-63603117,http://jcyx.ustc.edu.cn/2021/0827/c24419a520911/page.htm